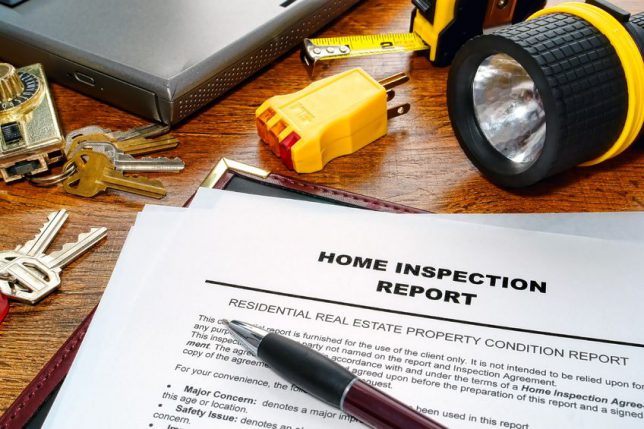 Remodeling a fixer-upper looks fast and easy on the popular home improvement TV shows, but renovating a property in disrepair or in need of major updating is a significant undertaking. Buying and renovating a fixer-upper can, however, be a worthwhile project with some smart planning and preparation.
Build your fixer-upper team.
You may be impatient to get out there and start looking at properties right away, but an important first step is to put together a team of pros experienced in working with older homes. Having a general contractor, real estate agent, and home inspector on your side may come with a price, but the savings you may realize as a result of their guidance outweighs the costs. The contractor and inspector can steer you away from properties with problems you may not want to take on, while the real estate agent can advise you on the realistic value of a remodeled property based on local market trends and comparable homes in the neighborhood.
Take a close look at the basics.
A home may have a great location or very low price, but it's what's underneath that counts. These are the areas that need thorough inspection before you make an offer:
Foundation: Check for cracks and leaks in slabs. See if rain water is properly directed away from foundation walls and that soil slopes away from the house. If the home is off-grade, check that the house is level. Basements should be dry and without cracks.
Roof and siding: Look for roof leaks and missing shingles, and check the condition of flashing around the chimney. Siding should be inspected for loose boards, signs of water damage, or rot. Pay particular attention to siding if it appears to have been recently painted, which may have been done to cover up problems.
Electrical: Very old homes are likely to need repairs to or even a total replacement of electrical wiring. Ensure that there's sufficient power in the system and that the current panel can handle any changes you have planned. Verifying the safety of the electrical system is first and foremost in any case.
Heating and cooling: Check the age of these systems and whether they are appropriately sized for the energy load of the home.
Plumbing: Checking for leaks is a given, but you'll also want to check the water pressure at every point in the house. In very old homes, it's imperative to check for the type of piping used.
Toxic materials: Asbestos is a known carcinogen — check for it in flooring, wall and ceiling plaster, and in pipe insulation. In homes built prior to 1978, the seller must give you an EPA-approved lead hazard abatement brochure according to federal law. Both of these issues can be costly to rectify.
Plan for success.
Before buying a fixer-upper, make sure you're ready for the realities of the project.
Line up financing: Conventional loans may not be an option if the property doesn't qualify for a certificate of occupancy, which proves that the home is habitable and is in compliance with local building codes. A fixed-rate mortgage also wouldn't cover the costs of remodeling. Good options are Fannie Mae HomeStyle Renovation loans and FHA 203(k) mortgages, the latter of which is designed to include repair costs.
Expect some chaos: If you'll be occupying the property while it's being remodeled, get ready to live in a construction zone. Be prepared for having certain parts of the house unusable for long periods of time and having to get creative about day-to-day tasks, such as cooking. If possible, think about renting or living somewhere else while the work is being done.
Leave room for error: Allow for at least some cost overruns on even the most well-planned remodeling projects. Have a contingency for unexpected repairs and prepare to be flexible on schedules when issues arise with unavailable materials or weather-related events that are out of everyone's control.
Find a qualified contractor.
Remodeling a fixer-upper is challenging, but it's also rewarding. You can keep the project running smoothly by working with an experienced, professional contractor.

Every contractor in the Contractor Connection network has been vetted to ensure that he or she is properly licensed and insured, and has the experience to do the job right. If you'd like to receive a free, no-obligation estimate from a prequalified contractor in your local area, enter your ZIP code above.

Categories: General Contractors