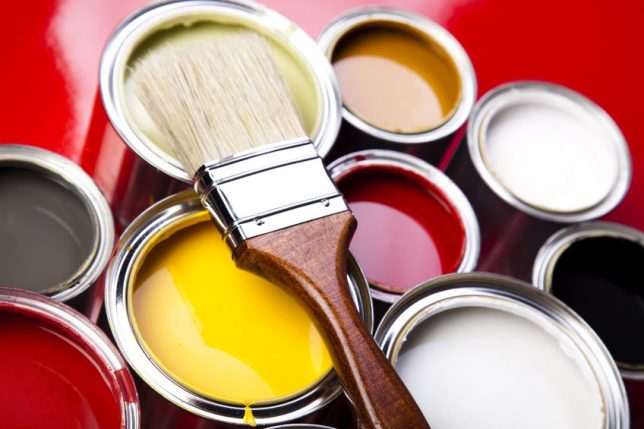 Painting your home's exterior is one of the fastest, most affordable ways to make a high-impact change to its appearance. If it's been years since you've done any exterior painting, you may be surprised by the new choices in modern coatings and tools. Some things haven't changed, however, such as taking the time to do the job right.
Here are some tips to help you plan your exterior painting project and get the best results.
Choosing Exterior Paint Colors
To select the best exterior paint for your home, consider colors the best complement your home's architectural detail. With the popularity of home decor websites, it's easy to find examples of your home's style and paint schemes that will work for you. Some paint manufacturers also offer online tools that let you upload an image of your home and virtually test different paint colors. Once you've narrowed down your color choices, purchase the smallest amounts possible and test them on your exterior walls.
How Much Paint do I need?
To find out how much paint you need, take approximate measurements of your house, noting the size of various surfaces, such as wood trim around doors and windows. Take this information to your paint store, where the staff will be able to help you calculate the amount of paint you'll need.
Also take a note from the pros: If you see that you're going to run short on paint and have to go back to the store for more, save enough to mix the new cans with the old. There may be slight differences in the colors of the separately purchased cans, so combine them to help ensure you'll have uniform color throughout.
How to Choose Exterior Paint Finishes
Buy the best paint that you can afford, as it will last longer and cover more easily. Paints with light sheens, such as satin or eggshell, are easier to clean and more resistant to fading than flat or matte paint.
Water-based latex and oil-based alkyd are the two main types of paint for exteriors. Acrylic latex paints are the most common choice, but oil paint is good for wooden steps and porch floors, as well as steel and wood railings.
Get the Right Painting Tools
While most professional painters now use paint sprayers for their speed and ability to coat evenly, the quickest and most effective way to apply exterior paint yourself is with a paintbrush and a roller. Standard 9-inch rollers are best for large, flat areas. Brushes are most effective for narrow surfaces, edges, and trim, or you can use a short, smaller diameter roller to get into small spaces.
Prep the Exterior Surface
Paint won't adhere well to rough or problem surfaces, so be sure to clean, dry, and sand, scraping off any peeling paint. Rotten wood will deteriorate even under new paint, so this wood should be replaced, or if the rot area is small, you can apply a wood hardener followed by a wood filler before prepping and sanding the area.
Preparing your home for painting is a good time to take care of any other small problems you find and keep them from becoming major issues. Clear away branches and shrubs that come into contact with your house to eliminate the "bridge" that pests can use to get to your home, and keep an eye out for signs of the beginning of termite damage. Take a look at the seals around doors and windows, too, and repair any problems that may be affecting your energy costs.
Coats and primers
Usually applying two coats of paint is key with exterior painting. First, apply one coat of primer, then the top coat of paint. Two coats of acrylic latex paint over primer is usually the rule.

Primers provide a smooth and sealed surface for paint, and acrylic primers can be used on most surfaces. Oil based primers are best for cedar or redwood.

Save time and hassle by hiring a Painting Contractor

Depending on the size of your home, exterior painting of walls and trim can be a large project to tackle by yourself. To have the job done right and quickly, consider hiring a professional painting contractor.

At Contractor Connection, we have painting pros who have already been vetted for having the proper licensing, insurance, and qualifications. If you'd like to receive an estimate from a painting contractor near you, simply enter your ZIP code above to get started.

Categories: General Contractors, Home Remodeling Renovation, Painting Contractors