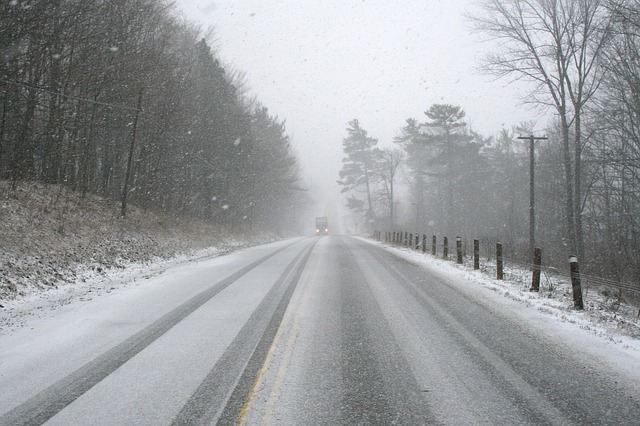 Lorena Brockman is a blogger for JennsBlahBlahBlog.com and has notable know-how in bloggin, home design, and has been deemed "Greatest Auntie Ever" by many. To learn more about Lorena, visiter her company's blog at JennsBlahBlahBlog.com.
Winter is a beautiful time of year. There are celebrations, holidays, and sparkling snow. The downside of the season is the extreme weather it brings and the havoc it can cause, especially on your home. Keeping your house warm and safe during harsh, cold weather is vital.
Winter weather is upon us. Be prepared for extreme weather and weatherize your home with the following tips.
Cracks and Air Leakage
Caulk and weather-stripping can be used on the window and door edges to take care of any air leakage. It goes on easily and can be painted over to match the frames. Foam insulation is great for cracks and drafts because it fills the gap completely, keeping hot air in and cold wind out. Drafty spots can also cause increased moisture and with it, health problems and foundation weakness. Finding those spots where air is leaking out and sealing them will help strengthen your home's stability – and decrease your heating bill.
Furnaces
The heater is in overdrive during cold months, and furnace maintenance is more important than ever. A dirty furnace filter is full of dust and particles, meaning your furnace has to work harder for the heat to properly flow throughout the home. Clean the filters frequently to increase hot air flow, efficiency and to keep energy costs down. Have a professional check the furnace, clean or replace filters every three months.
Pipes and Insulation
Water pipes both inside and outside of your home are at risk of freezing and bursting during extreme winter weather. Fiberglass and natural fiber insulation can be used for water pipes located outside or in the basement or laundry room. Before winter arrives, clear sprinkler system water lines and shut off the water flowing to them. While away from home for short periods of time or for the day, leave the heat on. If you plan to leave for the holidays, disconnect the water, cover outdoor faucets, open the doors under your sinks, keep your faucets dripping, and ensure pipes are clear of water and the water is shut off to avoid coming home to frozen pipes.
Windows
Double-paned and storm windows help keep heat in. If possible, equip your home with these windows to reduce heat loss. If this isn't doable, there are other options. Use black-out curtains during the night to keep the heat in. You can also cover windows with thick plastic and strong tape to keep the cold weather from creeping in.
Fans
Fans are often associated with warm weather, but they come in handy during cold months also. Ceiling fans that rotate clockwise help push warm air down, toward the room. Many fans have a "winter" and "summer" switch to change the direction of the fan's rotation. To rotate heat from a central source, like a wood-burning stove, use oscillating and box fans.
Stay Safe
Weatherizing your home is the first step to keep the house intact. However, some weather is too extreme to avoid, and it's important to keep your family safe if these types of occurrences take place. Extreme cold and winter storms can knock out electricity and water sources. Stock your house with food, water, extra clothing, blankets, hygiene items, and a generator. When an outage happens, stay together in a small room, close off rooms that aren't needed, use a wood-burning stove or alternate heat source, and keep essentials nearby for your family.
Winter weather can be both beautiful and hectic. Preparing for the storms, cold and wind is the best way to keep your home and family safe. The above steps can help you avoid costly and stressful repairs. Don't let winter get you down! Knowing you have taken these steps can help ease your mind and allow the holidays to be stress-free and enjoyable.
For more home improvement advice, be sure to sign up for our newsletter.
Categories: General Contractors