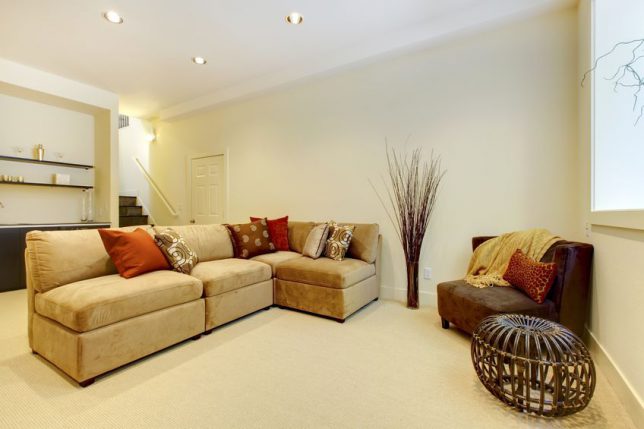 If you've had your basement remodeling contractor finish your basement with new walls and flooring with no particular use in mind, here are some ideas for making your remodeled basement one of the most useful spaces in your home.
Create a guest suite in the basement
You can add interior walls to section off a guest bedroom or devote the entire space to a complete guest suite or apartment. Consider adding at least a half-bath to the space or even a small kitchenette where your guests can have coffee before joining you upstairs in the morning or heat up a late-night snack in the microwave.
Make a gaming area in the basement
Most basements are large enough to handle a full-sized pool table or ping pong table. If you have the space, you can also set up an area for video-game enthusiasts with a big-screen TV, comfortable seating and storage for game cartridges and system accessories. If your finished basement has walls with sound-dampening qualities, it's the perfect space for gamers to turn up the volume.
Set up a craft room or art studio in the basement
Any crafter or artist would love to have a dedicated space to create. Think about including large work surfaces, custom storage solutions for tools and supplies, and plenty of lighting. A small sink with some counter space next to it can make clean-up easier as well.
Give children a play space in the basement
A basement playroom's best feature may be its door — you can close it and leave the mess for cleaning up later. Giving kids a space devoted just to playing is a great way to keep the rest of your house in order.
Create a home office in the basement
Working from home either full- or part-time is becoming more popular. Even if you just need a quiet spot to manage your home finances and get paperwork done, accommodating a desk, a few chairs and computer equipment can turn your basement into a home office that keeps you from having to take over a bedroom upstairs.
Make a den in the basement
Most newer homes include a great room or family room in lieu of a formal living room, but if yours doesn't, the basement is the perfect spot for a den. Turning your basement into a family room can be an inexpensive project or you can go all out. If entertainment is the priority, you can outfit your basement den with large, comfortable furniture, a home theater, gaming systems, surround sound and a wet bar. No matter how far you go with your new den, a powder room is worth the cost in your family gathering spot.
Add storage in your basement
If your basement has been finished properly, your basement remodeling contractor made sure that moisture problems will be minimized with the use of the right materials and installation techniques. While your unfinished basement may have been good only for storing items that wouldn't be damaged by excess moisture, your new space opens up great storage options. Built-in cabinets, drawers and shelves from floor to ceiling can protect your valuables and look great, too.
Add a small kitchen in the basement
Whatever use you find for your finished basement, a small area with a kitchenette can save a lot of trips upstairs to get food and beverages or just wash up. It doesn't have to be anything fancy — just a small sink, under-counter refrigerator and a few feet of cabinetry and countertops will help make using your basement more convenient.
Add a fitness center in the basement
If you're tired of commuting to the gym and paying monthly fees, or if you know you'll get more exercise by having equipment right in the house, outfit your newly finished basement with a home gym. You can go as far as adding mirrors and a complete home gym station, or simply move in a bench, floor mat, free weights and a stationary bike. Either way, you won't have to pay for membership to your own home gym.
Plan ahead for your basement remodeling with Contractor Connection.
Start your basement remodeling project off right with a top-quality basement finishing contractor. We match you with an expert in our contractor network whose already been vetted and confirmed to have the proper licensing, insurance and qualifications to do the job right. Best of all, our contractors offer a three-year workmanship warranty on every project. Ready to get started? Just enter your ZIP code at the top of the page to get your free, no-obligation estimate.

Categories: Basement Remodeling