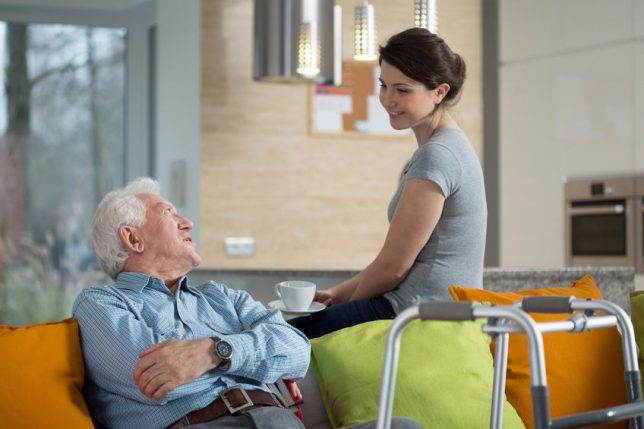 "Baby Boomers," members of the largest generation in U.S. history, who were born between 1946 and 1964, have begun to retire. As more of this generation ages, accessible design will become a key feature to consider when remodeling or building an addition or new home. Especially if you are thinking ahead to resell your home, plan to have an older family member join your household, or want to make your home a safe and comfortable space to age in place.
Here are some accessible design and home remodeling modifications to include:
Railings for entries and stairways: Make sure any steps are accompanied by railings – whether at the entries to the home or in stairwells.
Steps vs. ramps: Survey your property for access hot-spots by pulling around a suitcase on wheels. You'll quickly see where curb cuts or a ramp would be useful.
Widths of doorways and hallways: Increasing the width of doorways and hallways by just a few inches will make it possible to comfortably accommodate a walker, wheelchair or other mobility device. The standard width of most doorways is 23-27 inches, while 32 inches is needed for a wheelchair to pass through. Aim for a hallway width of 36 inches.
Location of bedrooms and bathrooms: If feasible, include a bedroom and a bathroom on the first floor. Elevators are also becoming more common in multi-story homes.
Heights of kitchen counters and bathroom sinks: Lower the heights of counters and sinks and provide clear space underneath so that work can be accomplished and faucets can be reached while sitting. Conversely, raise the height to avoid having to hunch over while standing.
Lever-style door handles and faucets: This style of fixture is easy to manipulate with an elbow or wrist.
Non-slip bathrooms: Bathrooms need special attention since they can get wet and slippery. Any of the following will help reduce the risk of a fall:
Textured flooring
Step-in shower stall or narrow-lipped tub
Shower bench with handheld shower head
Grab bars
Higher or wall-mounted toilet that makes it easier to sit and rise
Bright lighting: Compensate for decreasing vision by adding task lights. Increasing the number and wattage of fixtures will improve clarity of vision. Install light switches at a lower, easily reachable height.

For expertise on incorporating accessibility modifications into your home, work with an experienced contractor. If you'd like to consult with a prequalified contractor in your area, simply enter your ZIP code above.

Categories: Aging In Place Contractors, General Contractors